UNETI is building a 1.000 M2 tech campus in Nieuw Vennep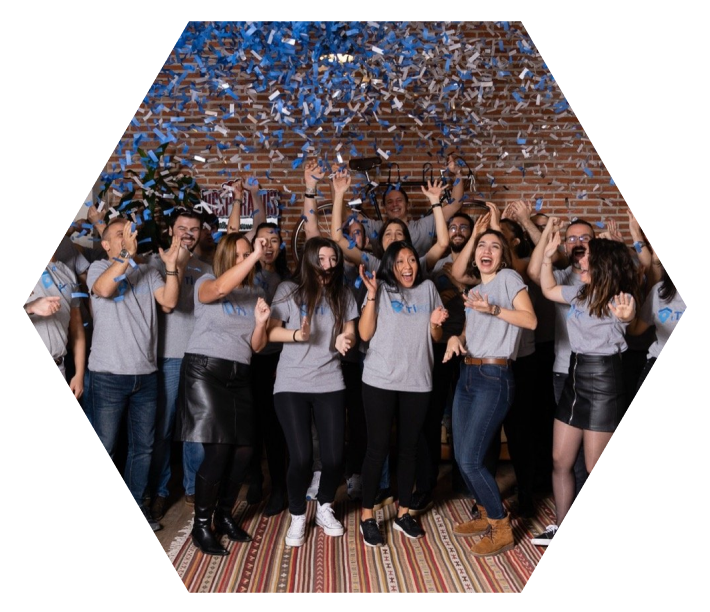 Our new tech campus is here. Here's why it's awesome.
It's coming. After many years of development, our tech campus will open soon. It will be the first startup incubator in Nieuw Vennep, and a giant leap for UNETI as we grow to be one of the major players in the Dutch ecosystem.
The statistics:
1000M2 of office space

200 Parking spaces

12 toilets, 5 showers

50M2 of indoor garden

A large communal dining space

120 Solar panels
We thought long and hard about the best way to build and arrange this campus. And for several years, we expounded on the lessons learned at scaling Adyen to design the office of the future.
How our campus layout will boost creativity and cooperation
A company's office layout is the first thing that a visitor sees. It can make or break the recruitment process when we want to hire someone. It also impacts the creativity and satisfaction of our colleagues. Finally, we want to make an impact on the customers and the investors in our startups we invite to the campus.
Open office layouts are popular among startups because they promote creativity and collaboration. But as a company grows, it becomes difficult to maintain an open office layout. We struggled with that as we grew our team from a handful to a few dozen.
Our alternative to an open office layout is a creative workspace where everyone has their own private space (e.g., cubicle, nook, or corner) but there are also shared spaces for collaboration and brainstorming sessions. A creative workspace allows everyone to have their own privacy when needed while still allowing them to collaborate with others when desired.
The tech campus will be designed with this in mind – with a mix of both open office and creative workspace layouts so everyone can work in the environment they feel most productive.
Why we included inspiration rooms, roof gardens and a communal dining area
The inspiration rooms are an integral part of bottom floor. We have a Lego room, a 3D printing room and other themed meeting areas. They'll be used to collaborate on new ideas, as well as provide demonstrations of our products to customers and investors.
The roof garden can be used to create an outdoor space for employees and visitors of the campus. They are a great way to improve air quality, reduce noise pollution and provide a place for people to take a break from their work.
Communal eating areas are often used in the workplace as they promote socialization and creativity. This is because people who eat together have more conversations than those who don't. Ours is on the bottom floor, build around our own kitchen. You can enjoy your meal between the plants, underneath the great glass facades.
Conclusion: Our tech campus prepares us for the future
The office is a place where you spend a considerable amount of time. It should be a place that you like and enjoy. The design and layout of an office can have a huge impact on the experience of people who work there, and an intelligent design helps us power through the challenges any great venture brings.
This is why we crafted an environment that will stand the test of time, and fosters our work on the ideas that will shape the future.