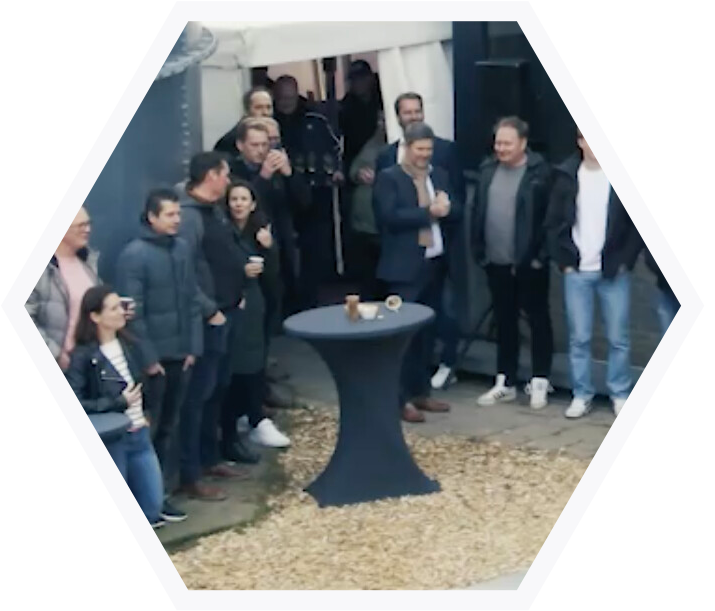 Ampowr B.V. Group Holding (AMPOWR) today announced that it has secured a strategic investment from Uneti Ventures.
This investment will strengthen and accelerate Ampowr's deployment of high-tech energy storage power systems by pulling together the power of AI, Machine Learning, Monitoring, Forecasting and Load Predictions under the Ampowr Cosmos™ software platform (EMS).
Uneti Ventures consists of a broad team of involved experts, with strong experience from Tech companies, such as Adyen. They form a complementary team with strengths in each of the areas relevant to Ampowr's tech-driven scale-up needs. Ampowr Cosmos™ provides valuable visibility, and algorithms for steering and controlling assets (EaaS) that are critical to managing and reducing energy usage and costs for Smart Homes, Smart Companies and Smart Cities.
"Efficient energy storage is the quickest way that the energy market can guarantee flexible and reliable power. We do this by modernizing the energy landscape into a local consumer-controlled market, shaping the new future of the energy utility and providing much-needed energy security which is independent of outside influences.", said Andy Elwell – Co-Owner & Executive Director of Ampowr.
"Having a group like Uneti actively involved in Ampowr is something we could only have dreamed about, to be here today working alongside such globally esteemed leaders of disruptive technology is a testament to the Ampowr Team and their dedication to the energy transition", said Eric van Honk – Co-Owner & Executive Director at Ampowr.
About Ampowr:
In a ever changing and challenging world, Ampowr are focused on building sustainable energy environments. Ampowr has adopted a people-led culture to drive modern-thinking towards renewable energy storage and turn strategy into behavior, continuously adapting in an ever changing world. The core of Ampowr operations is based on four key technologies: Batteries & Chargers, BESS Battery Energy Storage Systems (Mid-Scale Power), ESS Energy Storage Systems (Large-Scale Power) and EMS Energy Management & BMS Battery Management System Steering. All of which have great significance for residential users, commercial and industrial companies and pave the way for future ready systems compatible for "EaaS" Energy-as-a-Service and Energy-Trading.
Ampowr customers are found in various industries such as Telecommunication, Material Handling, Buildings & Infrastructure, Utility, Medical, Aerospace & Defense, Oil & Gas.